Jiu jitsu is a combat that actually originated in China. During time of war, warriors who lose their weapon need to be able to defend themselves therefore the art of Jiu jitsu was started and developed.
All martial arts have their roots in the Shaolin Temple in China where originally the warrior monks were used to protect royalty. Furthermore, as different clans developed, different warlords developed throughout the area of China, bodyguards and paid soldiers became a reality. Nonetheless, Jiu jitsu was used for combat on the battlefield during those times.
Jiu jitsu developed into judo for the art of the sport of grappling, limiting the devastating techniques and developing into a sport that can be practiced by all. This was practiced within the school system of Japan when the martial arts were brought over from China into Japan.
Judo and Jiu jitsu are like brothers. One is more developed for sports and utilized for self and body development while Jiu jitsu was utilized more for combat.
Now, how is Japanese Jiu jitsu different from Brazilian Jiu jitsu and Judo? One is that the students are the founders of judo in Japan who traveled to Brazil on a business trip where they met Carlos Gracie and his family. Judo was taught to the family as well as the combat form called Jiu jitsu.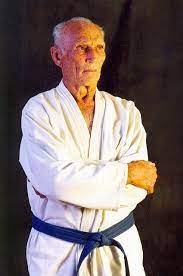 There is a ground fighting portion of Jiu jitsu that the Gracies really liked and developed, called newaza. This is an ancient art of ground fighting. Though newaza was part of judo and Japanese Jiu jitsu, it was the Gracies who studied it, concentrated on such and developed this technique over time.
The Brazilian Jiu jitsu / Gracie Jiu jitsu that you see nowadays continues to be developed as the art of today's competition and Brazilian or Gracie Jiu jitsu that is practiced today is almost unrecognizable from the original Gracie / Brazilian Jiu jitsu of Carlos Gracie and family though their roots remain the same. This all traces back to the warrior monks of ancient China.
Why is Brazilian Jiu jitsu so popular and so addictive? This art is ever-developing for different body types and different techniques are being developed over the ages. Looking at some of the top competitors nowadays such as the Ruotolo brothers and champions like Mica Galvão, who recently had an epic battle at the IBJJF Worlds, you will notice the new style of Jiu jitsu, one of pressure of Mica Galvão and one of fast passing and fast flowing technique of the Ruotolo brothers who are also famous for the buggy choke development.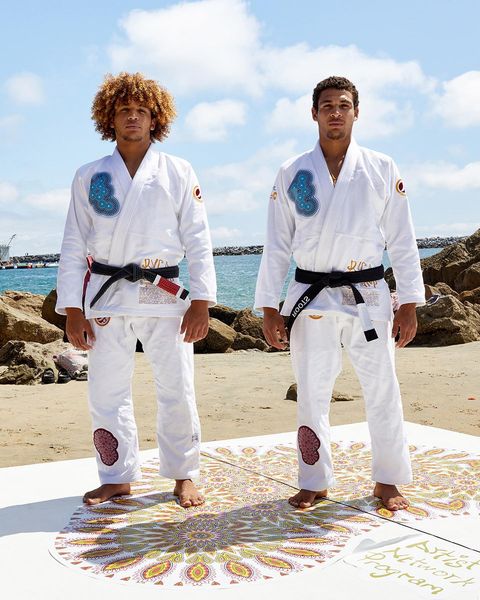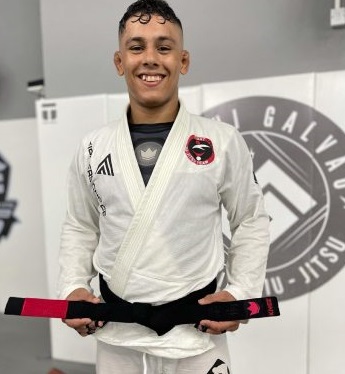 They allowed these techniques to develop over the ages not to mention the likes of 10th Planet founder Eddie Bravo who is a student of the Machado brothers, who are cousins of the Gracies. Eddie Bravo style uses the Gi pant but a rash guard top for all his practices and he practices more on no gi application of Brazilian Jiu jitsu. The argument was somewhat settled when Eddie Bravo fought Royler Gracie 2x to almost a draw.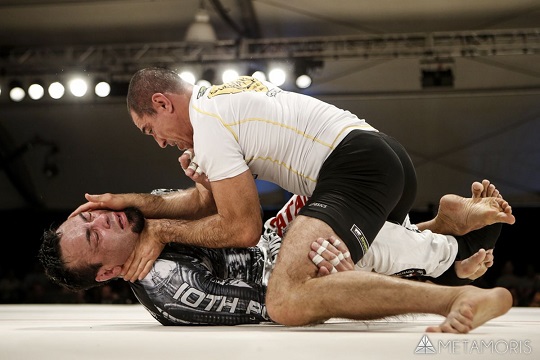 Overall, Jiu jitsu is an evolving discipline with multiple lineages now. Find the one that is good for you. When looking for a Jiu jitsu school near you, some schools have contracts that lock you in for a whole year, some schools have a 90-day notice, some have 30-day notices. At our school, we do not lock you in to a contract, we have a 30-day notice to cancel. We want you here with us because you want to be on the mats with us, not because you are contractually obligated to do so. Also, check the cleanliness of the mats, the qualifications of your instructors. Are your instructors really students or are they certified, qualified instructors in Brazilian Jiu jitsu of multiple degrees and experience.
If you see a lot of high-ranking students among the ranks of students, you will see that there is longevity of the school. If it's mostly new students, you will see that they are losing their higher ranks and the instructor's limitation on teaching higher rank students as a general rule.
Here at Global Brazilian Jiu jitsu, we have students from white belt to black belts, and students with purple and blue as well as brown belts in between. We are led by Master Denis Pinto who has over 200 fights and multiple world titles from IBJJF.