Why should your kids train BJJ martial arts? The primary reason why parents enroll kids in martial arts classes is to bully-proof children. One of the main fears as a parent is that you will not always be there for your kids. Thus, it is the parent's responsibility to make sure children are equipped with the basic knowledge and skills to survive on their own. However, another benefit of kids and teens martial arts classes is that your child will learn important values that will stick for life.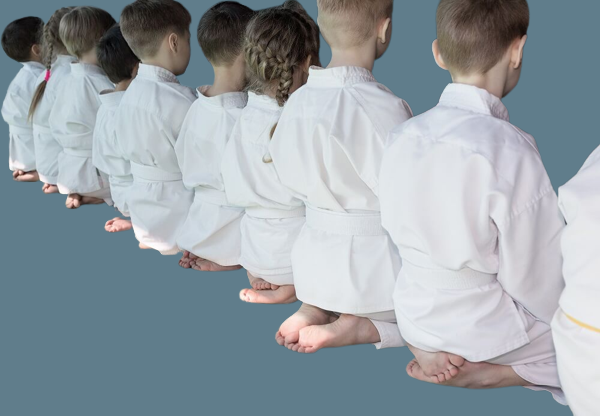 1. Improved Physical Fitness: Martial arts classes promote physical activity, strength, and coordination.

2. Enhanced Self-Defense Skills: Children learn techniques to defend themselves and stay safe in various situations.

3. Boost Confidence: Martial arts training BJJ kids builds self-esteem and confidence.

4. Increased Focus and Concentration: The disciplined training helps kids and teens improve their focus and concentration.

5. Better Discipline and Respect: Martial arts instill discipline, respect, and good values in children.

6. Improved Coordination and Balance: Training in martial arts and doing basic BJJ drills improves hand-eye coordination and balance.

7. Better Social Skills: Brazilian Jiu jitsu classes provide opportunities for children to interact with others, build friendships and work effectively in teams.

8. Mental and Emotional Benefits: The training helps children manage stress, increase resilience and develop mental toughness.


Kids Brazilian Jiujitsu not only teaches self-defense skills, it also challenges kids to push their own limits and go beyond them. Children develop confidence, work ethics, discipline, hard work, and perseverance – skills that they can use in all aspects of life and stages in their life.
Enroll your kids today and help them reach their fullest potential. Simply sign up and avail of
free trial kids martial arts
.